12 till 13 August 2023
What Remains
Ultima Vez/Zoë Demoustier |
BE
With What Remains, the international dance company Ultima Vez returns to Boulevard after the resounding success of their performance Birds in 2022. Zoë Demoustier, choreographer at the company, brings different generations together on stage: young people who are starting their lives and older dancers who are leaving life behind. The outcome of this encounter is a dance performance between old and young that reveals similarities and differences in movements and body language.
Location
Verkadefabriek/Grote Zaal
Three elderly people, one young adult and six children share the stage in What Remains. This mixed group brings together different experiences of the body; young bodies still unwritten by experience and aging bodies filled with memories. There is a relationship between making memories and the fear of slowly losing them. What is the process of acquiring and losing memories like? What if that process is reversed, or if we break the expectations of young and older bodies? Can the loaded contrast between the two phases of the body be erased?
Demoustier: "I want to make a plea for making that older generation visible on stage. We talk a lot about inclusion and the need to show different bodies, but they have lost their place. While they have a lot to say. They not only carry their personal history in their bodies, but also a movement history that young choreographers have yet to fully discover."
This performance is for adults and also for kids from the age of twelve.

On Saturday 12 August there will be an after talk after the performance, this will last 20 minutes.
The performance What Remains by Ultima Vez/Zoë Demoustier uses smoke.
"Young becomes old, old becomes young, and this is situated poetically on stage"
Theaterkrant
"What Remains provides a perspective on age, mortality, and starting over."
De Standaard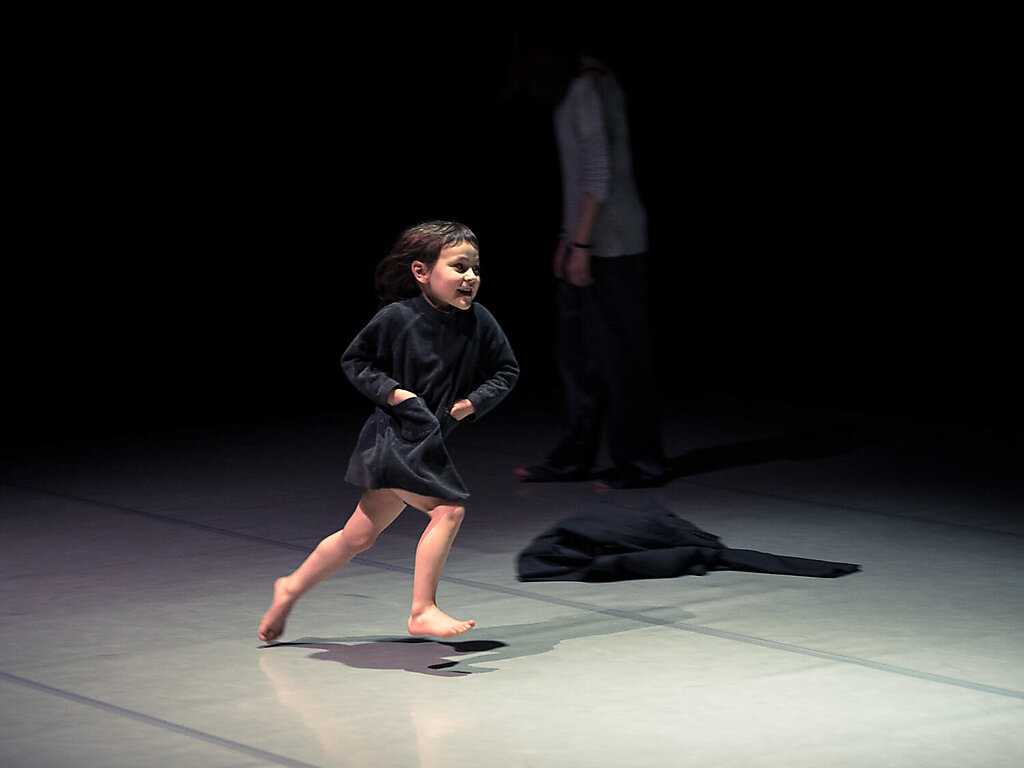 Choreography Zoë Demoustier
Performers Misha Demoustier, Jef Stevens, Karin Vyncke, Irene Schaltegger, Alice Monserez, Chizzy Chinaedu, Charlotte Maes, Kyora Kaiwa Stoffer, Luwe Van Gucht & Charlie Van Cauwenberghe
Dramaturgy Danielle van Vree
Choreography assistance Oihana Azpillaga
Artistic Advice Annemie Boonen, Misha Demoustier, Oihana Azpillaga & Wim Vandekeybus
Costume design & research Annemie Boonen
Music & sound design Misha Demoustier & Rint Mennes
Music research Misha Demoustier & Sebastiaan Wets
Sound on tour Rint Mennes / Schröder
Light & set design Thomas Glorieux
Light advice Varja Klosse
Light on tour Thomas Glorieux / Benjamin Verbrugge
Interviews Yelena Schmitz
Production Ultima Vez
Co-production STUK Leuven, BRONKS Theater for young audiences, HET LAB Hasselt, Krokusfestival Hasselt
Assistance Emma Hons, Karlijn Vanoppen, Sarah Migairou Feldman, Dauwke Van Kerckhoven, Chisom Lois Onyebueke Chinaedu
Photo Klaartje Lambrechts of Tom Herbots

Coproducers STUK Leuven, BRONKS Theater for young audiences, HET LAB Hasselt, Krokusfestival Hasselt
With the support of the Tax Shelter measure of the Belgian Federal Government, Casa Kafka Pictures Tax Shelter empowered by Belfius. Ultima Vez is supported by the Flemish Community and the Flemish Community Commission of the Brussels-Capital Region
Thanks to Kristien De Coster, Kaïs Ung, Albertine Guilloteau Croizé, Hélène De Vrieze, Lore Stessel, Tom Herbots, Klaartje Lambrechts, Daniel Demoustier, Kurt van der Elst, Klaas De Somer, Johan Boonen, Willem Lenaerts, Maarten Van Cauwenberghe, Voetvolk/Rubigny, Pieter-Jan Decraene, Katrien Pauwels, Evelyne Coussens, Aaron Wouters, Inne Goris, Prof. dr. Sebastiaan Engelborghs, Lana Van Dierdonck, Veerle Berghmans, Joke Laureyns, Kwint Manshoven, Mieke Versyp, Hanne Demeire, House of Music, het stiekem stadskoor STEMMER o.l.v. Peter Spaepen, basisschool Catharina, juf Hilde Jacobs, woonzorgcentrum HOGEVIJF, Simen Eeckhout, Heleen Schepens, Hilde Vanhoutte, Anne Crevits, de ouders en familieleden van de kindercast, Sophie Lauwers, Kris De Bruyne