9 till 13 August 2023
Mirrors
BackBone/Donna Chittick |
NL
Mirrors shows the chaos caused by the amount of digital information that people receive every day. You have to be up-to-date and positive, otherwise you are a grudge. It is a world without nuance in which there is no room for constructive criticism anymore. We take our online niceties with us to the non-digital world. What happens when we speak, see and touch each other face-to-face again? What if the distance that the digital world creates between us becomes smaller and we need each other again?
Location
Zuiderpark/Tent Blauw
Mirrors by dance company Backbone, choreographed by Donna Chittick, offers an answer to the questions mentioned above. Donna Chittick, artistic director of hip-hop dance company Backbone, discovered how much of an effect social media had on herself and environment: "At a certain point I noticed how insecure social media made me. Am I working hard enough? Am I running behind on my peers? I subconsciously made myself smaller, because I had not yet achieved what is 'expected' of people my age. Both in the evening and in the morning I almost obsessively read the comments under posts. This became a regular ritual. Not only mentally, but also physically it started to take its toll. I started the day tired, because I slept restlessly from all the negative comments I had read and also ended my day with new negative comments. I looked for self-help books and influencers that stimulated positivity to counter the negativity,: 'Think, breathe and be positive' became my motto. Because I could not manage to be positive non-stop as well, I felt down for weeks. I had to get out, unfollow, unplug, to stop comparing and overanalyzing. Detaching myself from it gave me breath and peace again. I found my balance again. The concept for Mirrors was born from this experience."
In 2021, Donna Chittick could already be admired at the festival with her two successful performances TOGETHER and ALPH.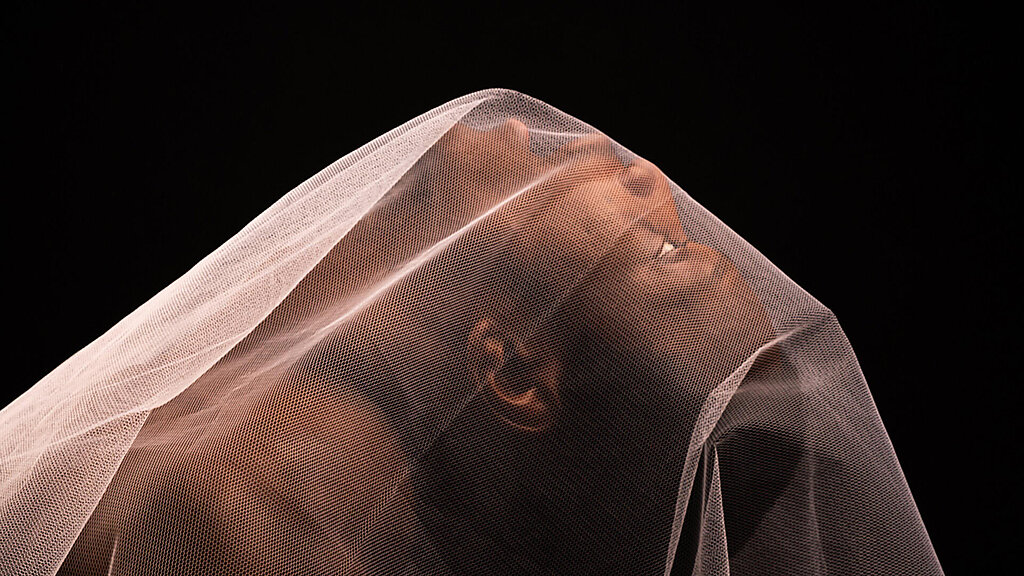 Concept/Choreography Donna Chittick
Dancers Will Fraser, Hannah Mahler, Finn Drenth
Business lead Mara Liza de Bakker
Campaign image Sjoerd Derine
Photo Sjoerd Derine