You can use our timetable to see where and when each performance is playing today. Or pay a visit to our Tickets & Info stands to get the information and tickets you need.

Do you want a print version of the timetable? Click here.
Check our timetable
Tips of the day
Day 11, Sunday 13 August.
Today's weather: "Sunny!"

The Parade start at 14.00h and the night closes at 01.00h and in the Zuiderpark you can come and enjoy yourself from 13.00h until 23.00h.
Haven't made a choice for a performance yet? No problem, we have some tips for today. Curious how beer is made? You can find out at the mobile beer brewery of Hertog Jan, in the Zuiderpark. Masterbrewer Micha Peute is there to tell you all about the proces of making beer. And Cas, Daan and Luuk of Karoli Limoncello are present with their delicious limoncello.

Tips for today:
Various times | ODE | Schippers&VanGucht | NL, in militaire rijbaan.
Various times | T-Shirt converstations | buren | BE, in tent groen
Various times | Mirrors | BackBone/Donna Chittick | in tent blauw
20:00h | Artemisia All Inclusive | Theater Artemis | in pand 18
Various times | Club Felix | studenten van Koningstheateracademie/ St. Joost School of Art & Design | tent op de parade
Curious? Check our recapvideo's of the first days!
DE VROUW DIE ZICH VERSLIKTE IN HAAR ONDERGOED (5+) | DE MAAN | BE
14:30h | BLVRD theater | €10, child €5
DE VROUW DIE ZICH VERSLIKTE IN HAAR ONDERGOED (en andere onwaarschijnlijkheden) lets you explore miniature worlds from the children's the point of view.

DE VROUW DIE ZICH VERSLIKTE IN HAAR ONDERGOED (en andere onwaarschijnlijkheden) won the prize for 'most impressive performance' during Het Boze Wolf Figurentheaterfestival in 2023 and was thus named the best performance in the Belgian-theatre-of-things-landscape. The jury about the performance: "A simple-looking but refined game, a fantastic composition of sounds and children's comments, of voices and actions in a 'Wunderkammer' that lives and plays."
For adults, but also fun for children from 5 years.
More information on this performance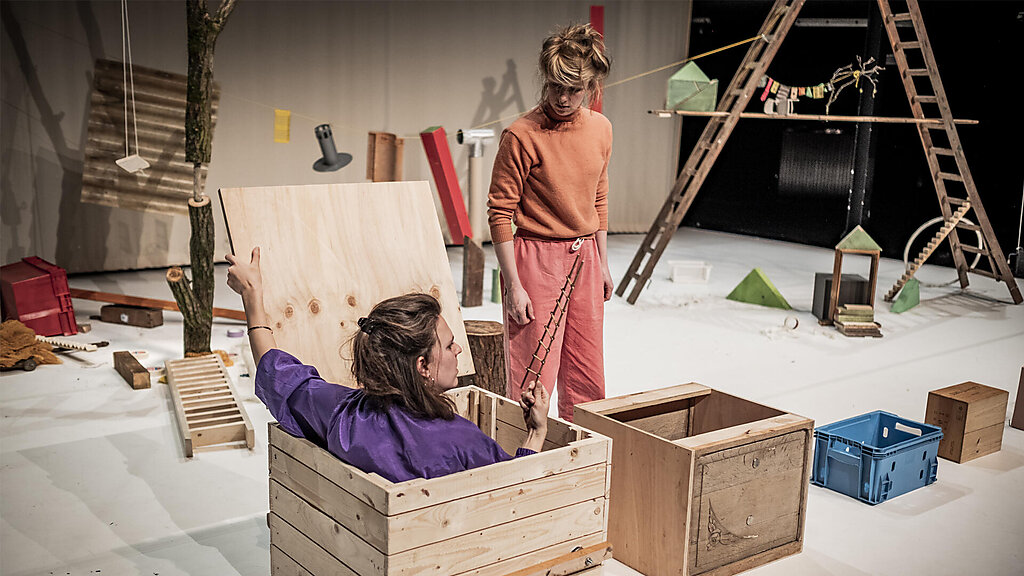 What Remains | Ultima Vez/Zoë Demoustier | BE
16:00h | Verkadefabriek, grote zaal | €19, youth €10, friend €17

With What Remains, the international dance company Ultima Vez returns to Boulevard after the resounding success of their performance Birds in 2022. Zoë Demoustier, choreographer at the company, brings different generations together on stage: young people who are starting their lives and older dancers who are leaving life behind. The outcome of this encounter is a dance performance between old and young that reveals similarities and differences in movements and body language.

Three elderly people, one young adult and six children share the stage in What Remains. This mixed group brings together different experiences of the body; young bodies still unwritten by experience and aging bodies filled with memories. There is a relationship between making memories and the fear of slowly losing them. What is the process of acquiring and losing memories like? What if that process is reversed, or if we break the expectations of young and older bodies? Can the loaded contrast between the two phases of the body be erased?

"Young becomes old, old becomes young, and this is situated poetically on stage" Theaterkrant

More information on this performance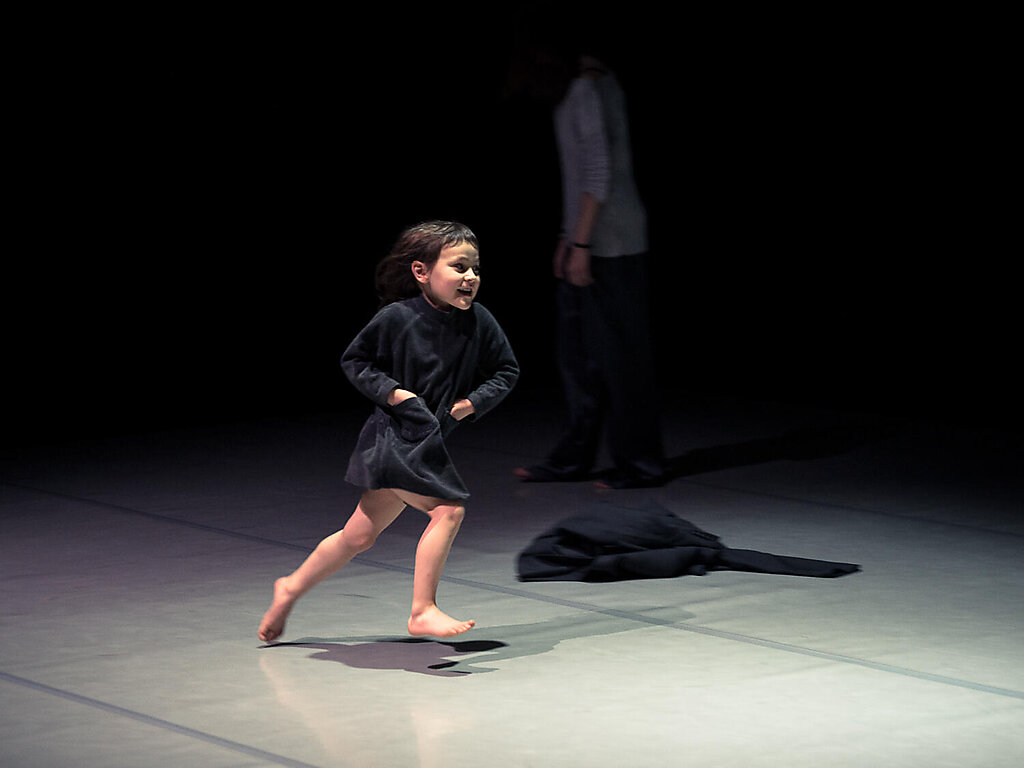 Hush | De Dansers | NL
17:30h | Zuiderpark, Populierencirkel | €12, youth €10

In Hush, the dancers and musicians of the successful performance Shake Shake Shake (2019) find each other again. Dancers become musicians and musicians become dancers. The musicians and dancers are there for each other. To be able to carry the world, it helps not to be alone.

Programmer Gido Broers: "What is so great about De Dansers is that they bring music and dance together very strongly. Music leads movement and becomes dance, bodies dictate the music. Thus, great for both dance and music lovers. In Hush, the dancers come together, seek comfort, repel, make room for vulnerability, get energy from each other, allow them to not know for a while. The music takes you to the encounters between the dancers, the intensity is built up, and the discharge is grand. At the end of the performance, you have the feeling that you have experienced many different emotions – without it getting heavy – together with the dancers, who each have their own body language."
More information on this performance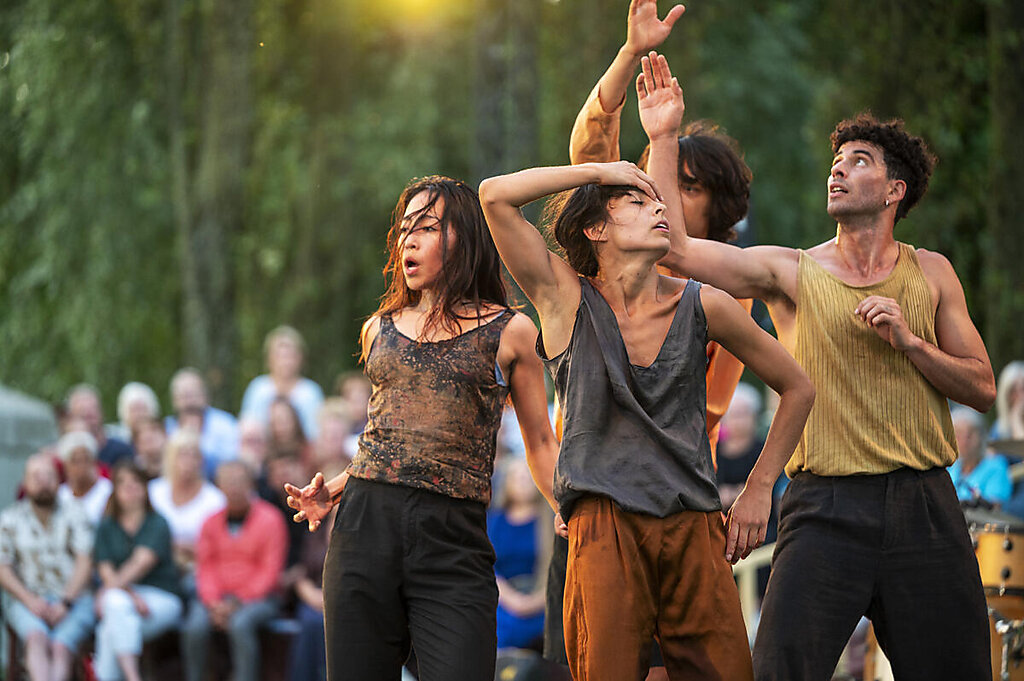 A True Story | 71BODIES/ Daniel Mariblanca | NO
15:00h, 20:00h| Maaspoort Den Bosch (sporthal) | €19, friend €17
Choreographer Daniel Mariblanca collaborates in A True Story with national and international artists and creates a performance in which dance, live music, visual art and performance come together. The performance is based on the lives of the dancers themselves – children, teenagers and adults – who, like Mariblanca, are transgender.
Daniel: "We, transgender people, cannot go through a transition alone. We need all of society to make the transition with us. For this, we need to hear and consider all sides of the story. The essence of A True Story is to illuminate the complexity of all experiences; not only of the transgender person, but also how the family experiences the gender transition of their child, parent, partner or friend."
More information on this performance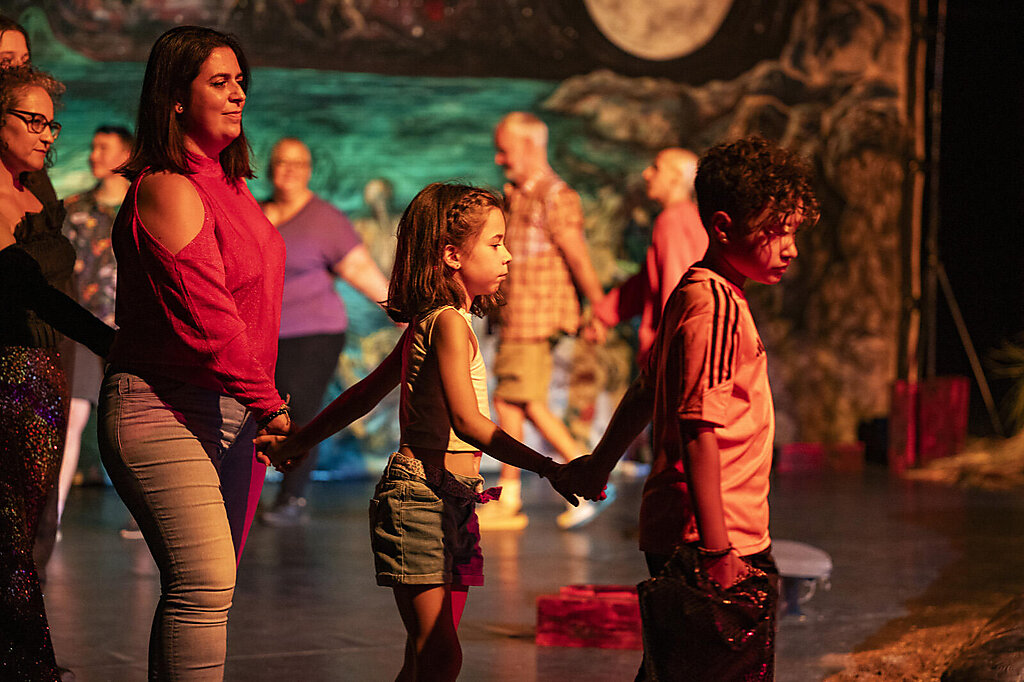 You're Doing Amazing, Sweetie! | Mensen zeggen dingen
20:30h | BLVRD theater, op de Parade | €19, t/m 18 years €10, friend €17
In You're Doing Amazing, Sweetie!, Mensen Zeggen Dingen takes a look at parenting through pop culture's most famous family: The Kardashians.

What does it actually mean to be a parent, and what does it mean to have one? Is a family a company and if it is, isn't it better to be with more? It takes a village, or one very good momager? In anyway how you are experiencing or doing parenting: you're doing amazing, sweetie. The spoken word artists of Mensen Zeggen Dingen are here to give words, musically, spoken word and in a conversation.
With performances of Eva van Pelt, Dean Bowen, Teddy Tops, Jantine Jongebloed, Sandro van der Leeuw, Willie Darktrousers, Aafke Romeijn and Jasper Albinus. With the Born to be a liveband (with Nathalie Schaap (vocals), Ruud van Halder (guitar) and Dave Menkehorst (drums)).
More information on this performance