Performing Gender - Dance makes a difference
About gender and contemporary dance
'Performing Gender – Dance makes differences' is a two-year programme, supported by the European Union, focused on stimulating conversations between society and art by a new generation European dance professionals. Their knowledge, skills and instruments are used to find new forms of performance in order to share stories and ask questions about gender and/or sexual orientation in Europe. The project 'Performing Gender – Dance makes differences' is based upon the experiences of prior Europeans collaborations of Performing Gender.
Gender Bender Festival (Bologna, Italië) produces the project together with the Centre for Contemporary Scene (Bassano del Grappa, Italië). Other partners are City of Women (Ljubljana, Slovenië), Paso a 2 (Madrid, Spanje), Yorkshire Dance (Leeds, Verenigd Koninkrijk), Theaterfestival Boulevard ('s-Hertogenbosch, Nederland) in cooperation with DansBrabant (Tilburg, Nederland).
Europeans live in a wide variety of different contexts in terms of the recognition of different options and freedoms in gender and sexual orientation. In this project, European artists and cultural professionals create work that provokes a debate and intercultural dialogue that reach further than national borders. Dance is the perfect art form to research this theme. New practices are required to ease the process and to dive deeper into a complex topic.
In this project, six festivals, five choreographers, five dramaturges and fifty dancers from five countries work together. The choreographers are invited for a traveling training programme that consists of theoretical and physical components. Form the Netherlands, choreographer Jija Sohn (Kyoto / Japan, 1982) and dramaturge Nina Aalders (Hengelo / The Netherlands, 1984) have been delegated.
In the training phase, lectures, debates and exchanges with other art disciplines, researchers and interest groups take place in every partner city. This period of research deepens and broadens the knowledge on the theme of gender. Under the guidance of dramaturges, the choreographers work to physically report their findings. > The Dutch training week takes place during Theatre Festival Boulevard 's-Hertogenbosch in August of 2018.
During the second step, one of the choreographers leads a weeklong workshop in every city for ten young dancers. These workshops take place during the different partner festivals. Each workshop ends with a final presentation, which is open for the public and an international group of potential producers. > The Dutch workshop week takes place during the Tilburg Month of Dance in October of 2018 in both Tilburg and 's-Hertogenbosch.
A closing event repeats all phases and displays them to a wider audience of European professionals with the goal to be used in different contexts.

Partners involved in the Netherlands
Theatre Festival Boulevard, Viktorien van Hulst |viktorien@festivalboulevard.nl
DansBrabant, Heleen Volman | heleen@dansbrabant.nl

Choreographer: Jija Sohn
Dramaturge: Nina Aalders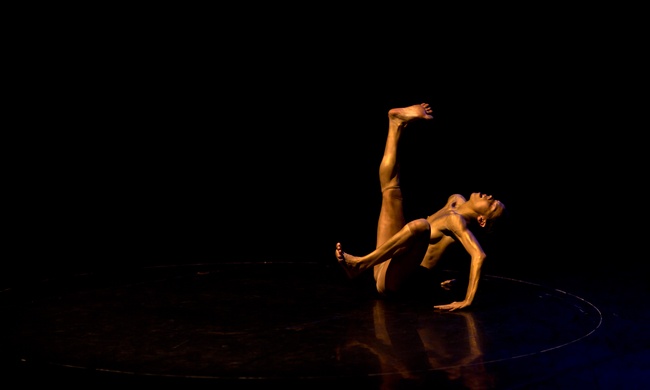 News
11 October 2018
From 26 October until 1 November, the Italian dance maker Roberta Racis and the Dutch dramaturg Nina Aalders will work with 11 Dutch young dancers at DansBrabant in Tilburg.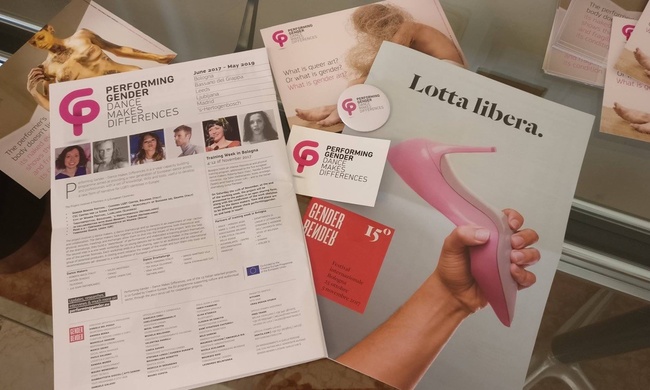 Articles
30 November 2017
Performing Gender diving into practice at festivals City of Women and Gender Bender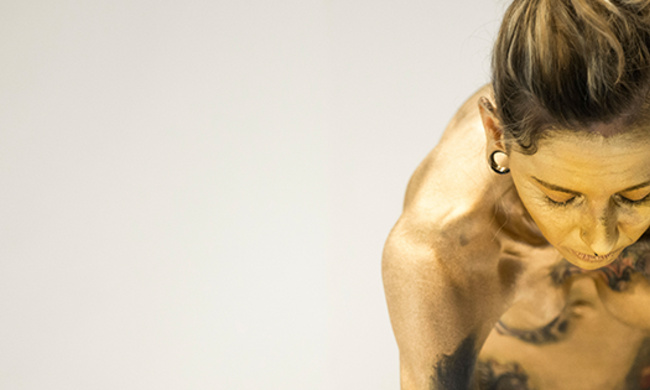 News
11 August 2017
About gender and contemporary dance