New campaign image Theaterfestival Boulevard by artist Jeroen Allart
06 April 2021
Today, Theaterfestival Boulevard proudly presents its new campaign image for 2021. For this image the festival collaborated with Dutch artist Jeroen Allart (1970), well-known for his paintings with birds, his cowboy portraits and his landscape portraits with their very low horizons. He places these extremely low on the canvas, which compresses the landscape to its bare essence. Trees, buildings and windmills are placed under a massive blue sky. Tranquil, yet cartoonesque and colorful, his works give way to the viewer's interpretation. For this image – especially made for Boulevard – he took the festival's new location at the Zuiderpark as his starting point. Karin Jonkers created the final design of the campaign image.
The air and space in Jeroen Allart's art are an invitation to spark the imagination and to take up the space once again. The perfect basis for the campaign image of 2021.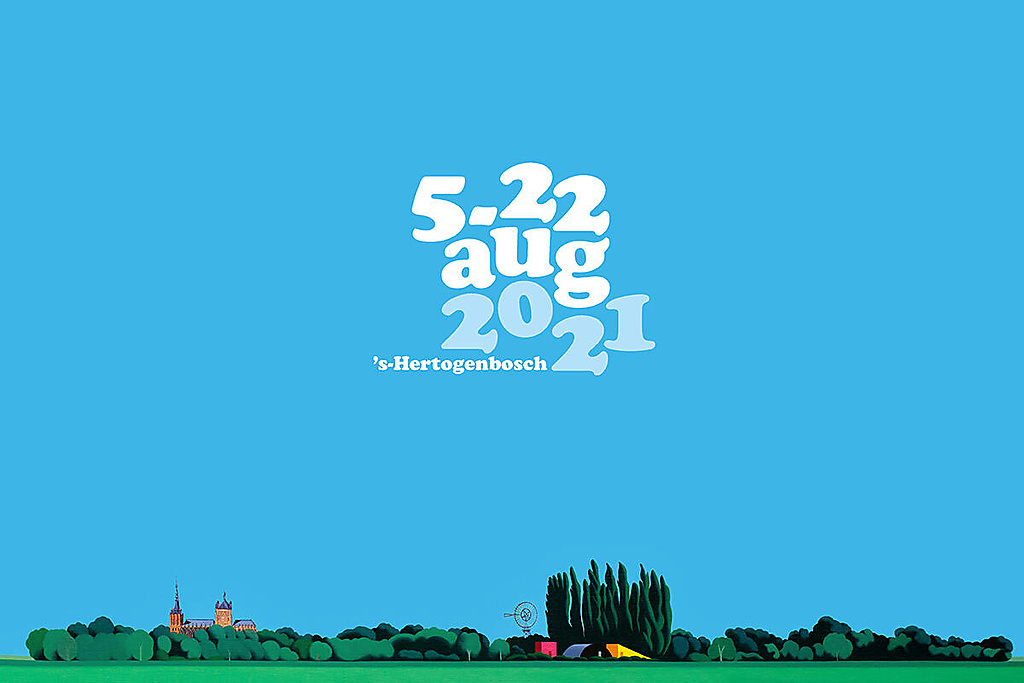 'Where are we going? And how? In the Summer of 2021, we write a new story together. We step into the unknown with the performing arts and the artists as our guides.'
- Viktorien van Hulst, general director.
Space
Even more than in previous years, the festival focuses on the city for its program of 2021, with performances on unique (outdoor) locations in and around the city center, a spacious central festival square with theater tents, catering and free activities, and a festival that lasts longer than ever before, from Thursday the 5th to Sunday the 22nd of August 2021. Theaterfestival Boulevard announces its full program in June, after which ticket sales start through www.festivalboulevard.nl.

Expo
Jeroen Allart isn't new to Den Bosch. Jan van Hoof Galerie, located just outside the city center, has shown works of the Rotterdam artist in its gallery for a number of years. From April 18 to May 9 Jeroen Allart's latest oil paintings are on display there, in an exhibition titled "Rotterdam Romance".

The summer of Den Bosch
Just like last year the festival is part of the Bossche Zomer (The summer of Den Bosch): a city-wide initiative that gives room to entrepreneurs, organizations and visitors (provided they take into account all RIVM-measures regarding Covid-19), to get together in well-known and new locations in innovative and creative ways.